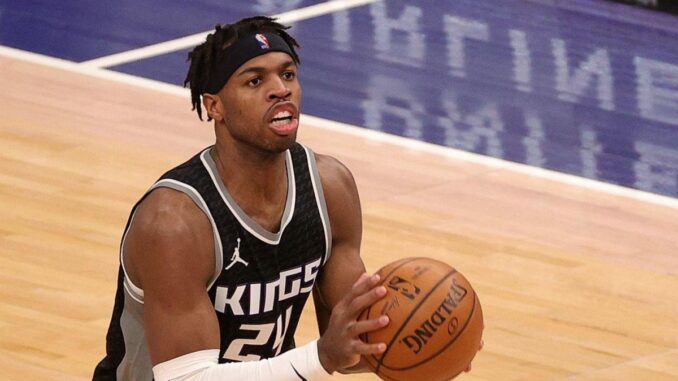 The Sacramento Kings took a tough loss to the Detroit Pistons 113-101 Thursday night. SG Buddy Hield had a good game, scoring 15 points, grabbing 4 rebounds, and making five 3-point shots.
Buddy, over the last three games, has played very well. He scored 18 points with 7 rebounds and 6 threes against the Minnesota Timberwolves on April 5th. On April 3rd, the shooting guard ended the night by scoring 19 points, shooting 7-12 from the field, and 5-8 from three-point range against the Milwaukee Bucks.
It has been an up-and-down season for the Sacramento Kings, as their current record is 22-30. But Buddy Hield's season has been a good one so far, as he is averaging 16.5 points, 4.5 rebounds, and 3.1 assists. He is currently shooting 39.6% from the field and 38.3% from three-point range.