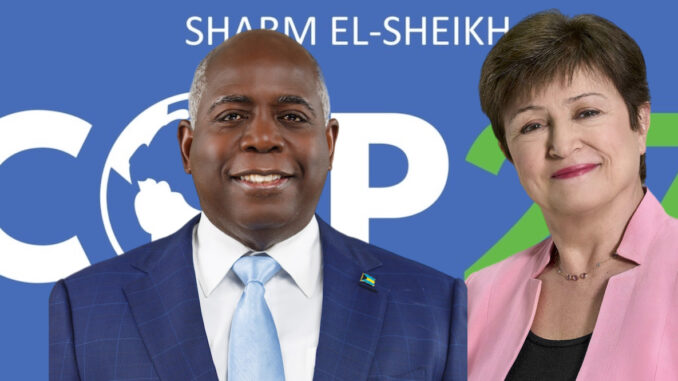 Prime Minister Davis and IMF Chief Kristalina Georgieva met on sidelines of COP27
Both say aim is to access climate financing for The Bahamas
Surprisingly, neither Ministers for the Environment will attend biggest global environment conference
Davis plans 'major announcement' on 'construction' for Tuesday speech
Prime Minister Philip Brave Davis met with International Monetary Fund (IMF) Managing Director Kristalina Georgieva on the sidelines of COP27 in Sharm El Sheikh, Egypt.
Georgieva described the meeting with PM Davis as a "meeting of minds, and [a] meeting of hearts."
She said, "The world is falling short of commitments made to those countries that are most affected by the climate crisis.
"We have to find a way to unleash more financing for The Bahamas and all the countries like The Bahamas.
"Carbon offsets, carbon credits can be an asset class for The Bahamas that helps to finance adaptation to climate shocks," said Georgieva.
Prime Minister Davis said he was encouraged by Georgieva's support. "She's [going to] lend her [voice] to some of the challenges we have, which we appreciate. And we will lend our voice to some of the initiatives that [the IMF has].
"I'm very appreciative of the sensitivity that the IMF is showing to the challenges that small island developing states like ours have. Particularly, this existential threat that's upon us.
"And I'm grateful that she is going to look into how to assist us in the monetization of our carbon credits as a new asset class," said Davis.

Bahamas delegation
PM Davis is attending the 2022 United Nations Climate Change Conference (UNFCCC), more commonly referred to as the Conference of the Parties (COP27). This year's event runs from Nov. 6 – Nov. 18, 2022, in Sharm El Sheikh, Egypt. Davis is expected to return to New Providence on Nov. 13.
The Bahamas delegation comprises roughly 70 persons, 41 attending through private sponsorships.
Of the 29 government officials and technocrats, Cabinet members Attorney General Ryan Pinder and Minister of Agriculture Clay Sweeting will attend along with PM Davis.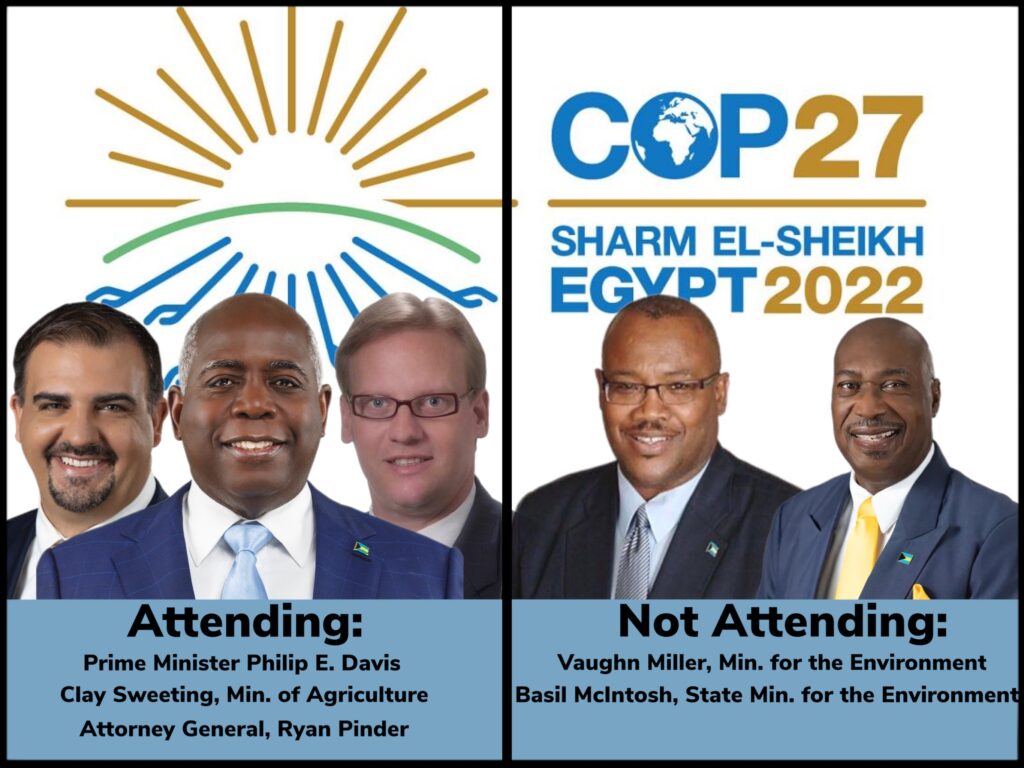 Surprisingly, neither Minister for the Environment Vaughn Miller nor State Minister for the Environment Basil McIntosh will attend COP27. The Ministry of the Environment and Natural Resorces has not commented on why the two Cabinet Ministers with direct environment portfolios will miss the conference.
Before departing for Egypt, the OPM revealed Davis would make a 'major announcement' on climate change and construction at COP27. The PM will speak on the afternoon of Tuesday, Nov. 8, 2022.
Climate matters remain a high priority for the Davis administration. Last week, The Nassauvian reported on the discovery of the world's largest seagrass ecosystem recently discovered in this country.
More photos from Egypt: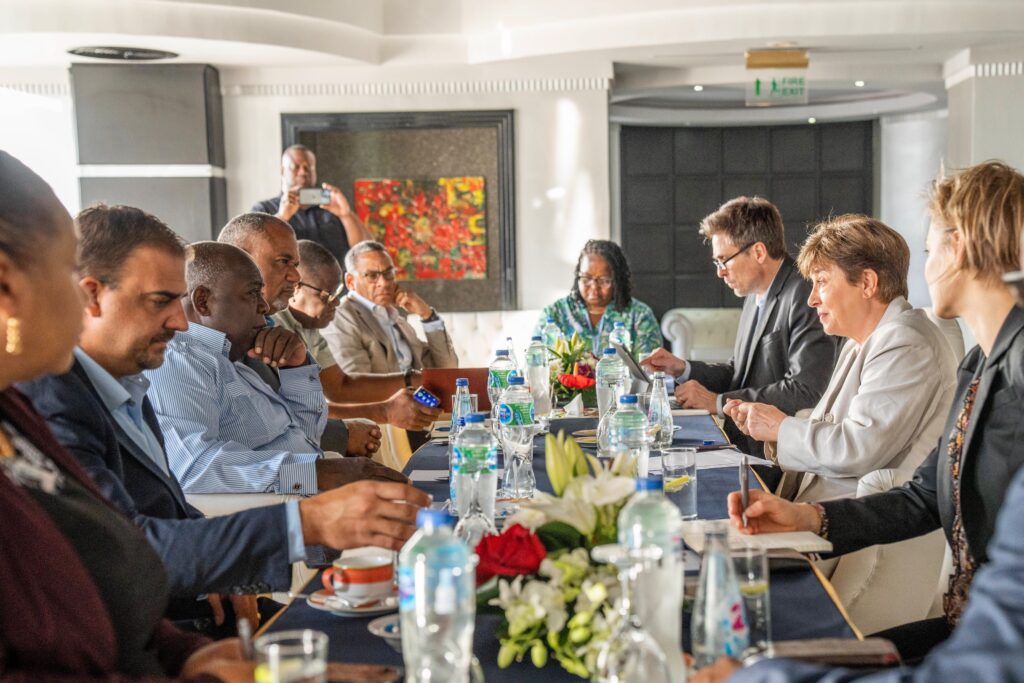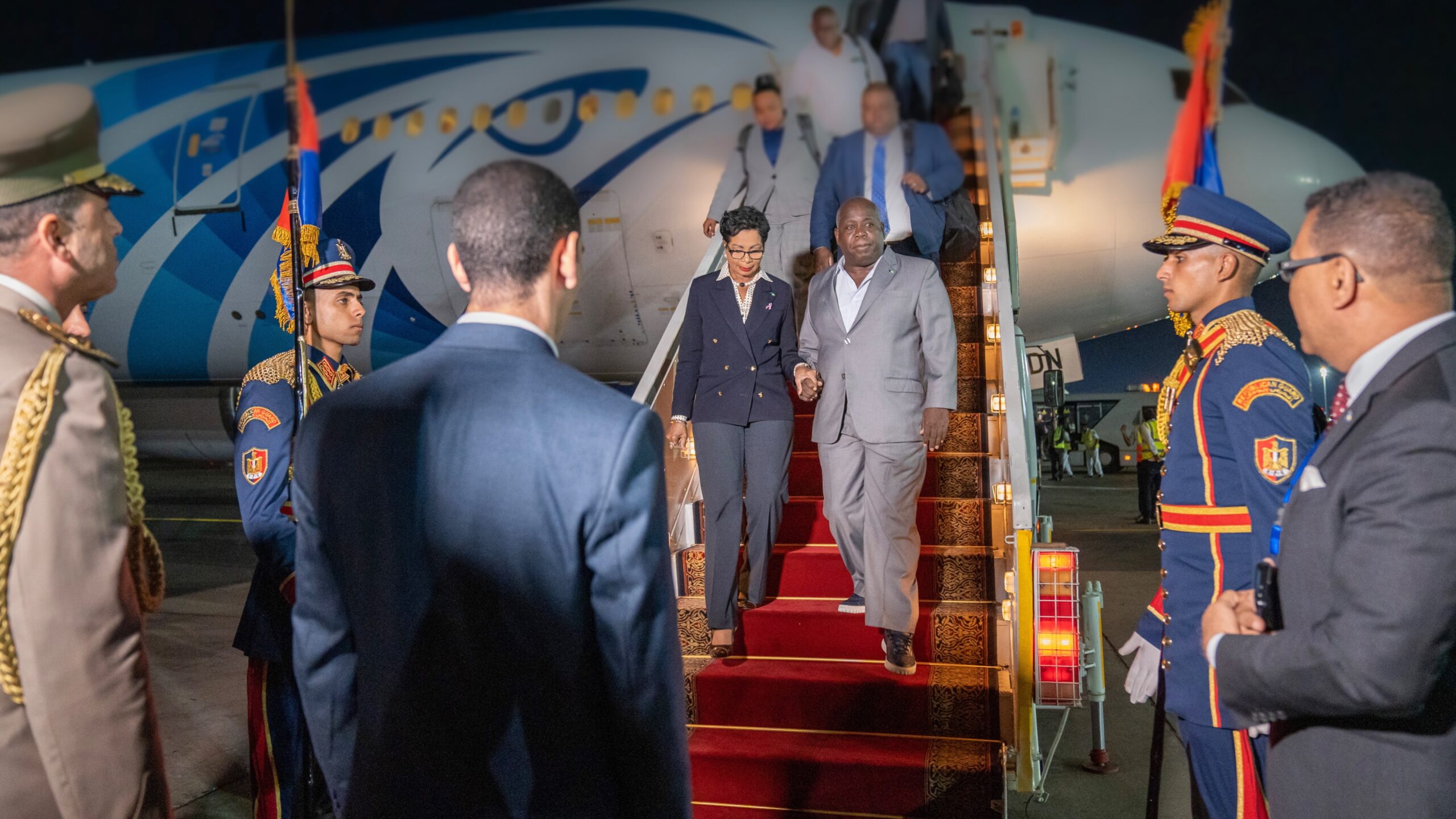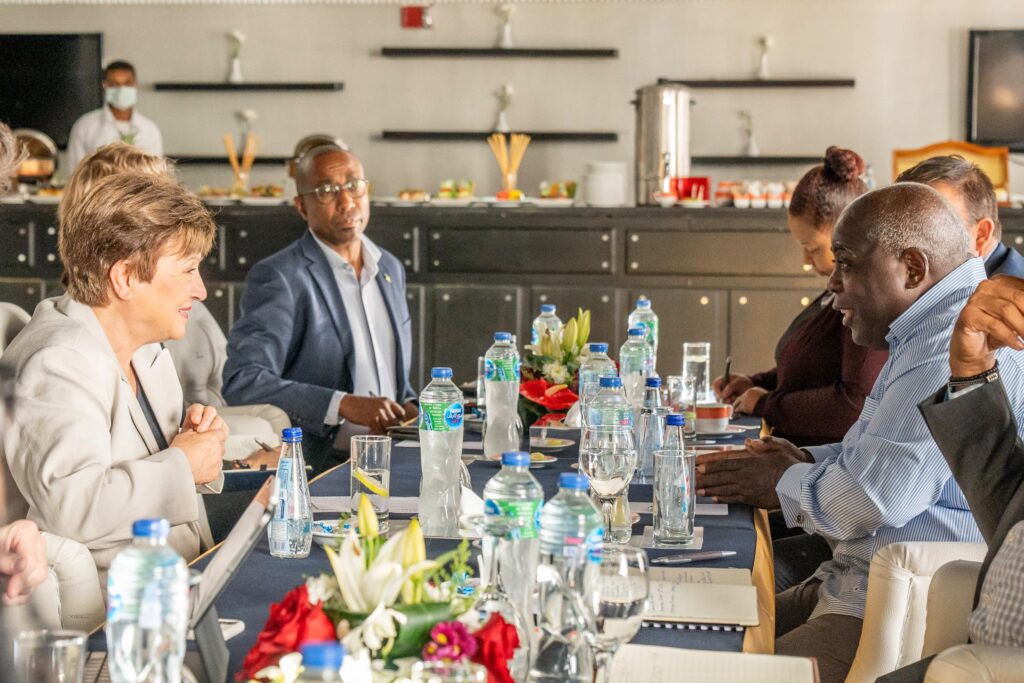 Check out The Nassauvian for more COP27 updates.