After more than a year plagued with issues, Eletherans are still battling for essential, clean water.
Repeated service disruptions and a salty water supply continue on the island that depends on Water and Sewerage (W&S) contracted company Aqua Design Bahamas to deliver clean water.
Aqua Design Bahamas' recent attempt at repairs resulted in high salinity water delivered to consumers. This has raised serious questions about their fitness as plant operators.
Amid outcry from Eleutherans, a delegation from Nassau, including W&S officials and area MPs, traveled to Eleuthera to inspect the plant first-hand.
Water and Sewerage officials claim storage is their biggest issue at the moment. A new reverse osmosis plant in Eleuthera temporarily added 200K gallons per day to its capacity.
In 2023, the construction of a permanent one-million gallons per day water tank for Central Eleuthera will begin.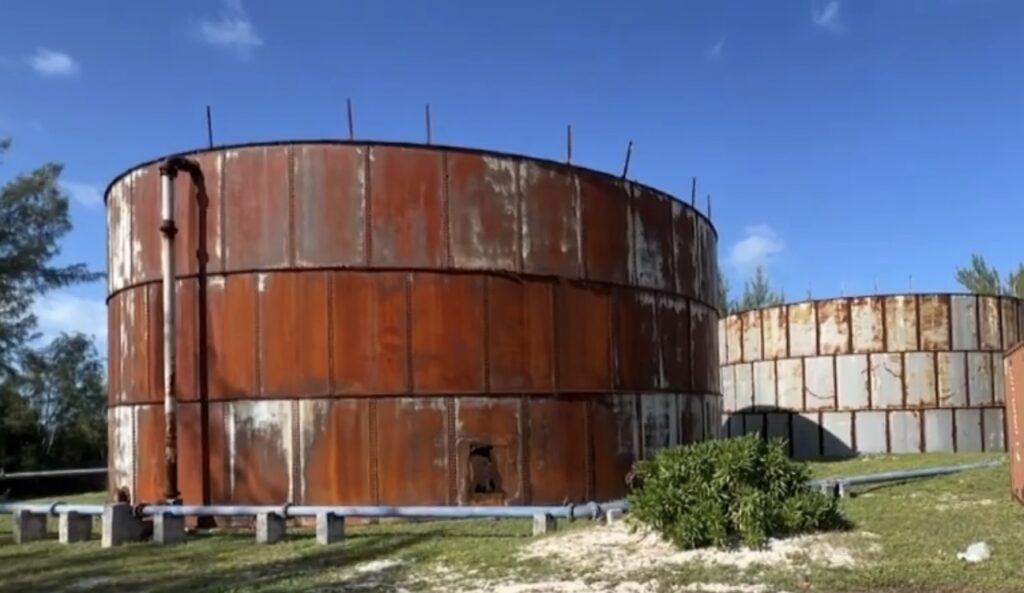 Clay Sweeting, MP for Central and South Eleuthera, was among the delegates who voiced frustration over the island's water situation. "After a year, two years, three years, four years of consecutive interruptions with water, it just…
"And over the one week during Thanksgiving, it's just to the point now where the citizens [from the] central to the south – and parts of the member of Parliament's constituency in [the] North – are agitated heavily because they seem not to be able to get proper water. At times [the] water was salty.
"I must commend the team at water and sewerage for taking the necessary action to bring a container here to try to correct the issue," said Sweeting.
North Eleuthera MP and W&S board chairman Sylvanus Petty also visited the plant.
According to Petty, W&S has a 250K gallon- per-day plant the company is pushing to get in production. "I would say that we can have this in production. But in like two weeks, maybe we [have to] be pushing. It's very important for us to get this online because we need help. The company [Aqua Design] that we have here right now is [meh].
"But anyway, we [will sort it out] as soon as possible. We have our technicianns…we're [going to] start construction on this, hopefully in the next three to four days," Petty said.
W&S officials say they stepped in to correct the issue of salty water delivered to consumers after Aqua Design's error. However, Eleutherans continue to wait for a permanent solution to their water woes.
Follow The Nassauvian for more Big News.