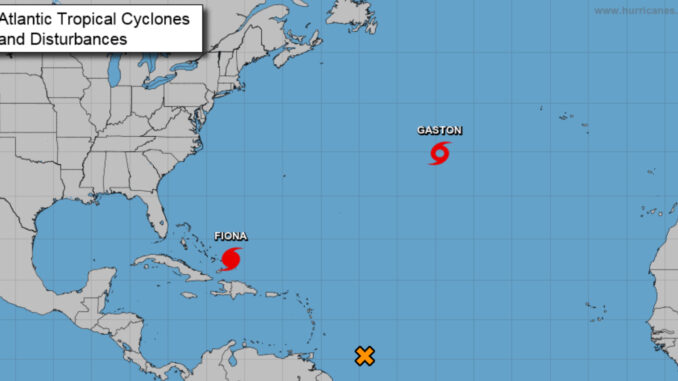 Heavy rains from Hurricane Fiona are impacting the Turks and Caicos islands as forecasters warn of potential heavy flooding caused by the category 3 storm.
Here's the latest:
Meterologists at the National Oceanic and Atmospheric Administration (NOAA) have also placed the southeastern Bahamas – including Acklins, Crooked Island, Mayaguana and Inagua – under warning, as tropical storm weather will affect that area over the next few hours.
Forecast models has the hurricane breaking north after that, with Fiona next predicted to make landfall in Bermuda as early as Thursday.
So far, flooding from Fiona has left a path of devastation in Puerto Rico and the Dominican Republic.
Puerto Rico also experienced heavy rains and mudslides, with two persons comfirmed dead.