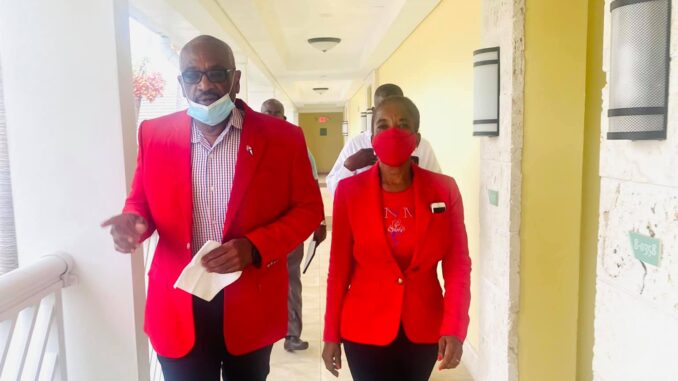 Around the country, candidates looking to be elected next month officially added their names to the ballot – and their four hundred dollars to the treasury – as we celebrated nomination day.
Surrounded by scores of supporters, candidates smiled, strutted, and danced their way to registration.
Though the candidates and most of their supporters wore masks, few social distancing protocols were observed. Some groups were fairly large, far surpassing the five person limit put in place for door-to-door campaigners by the Competent Authority.
The vaccination status of candidates and supporters is also unclear.
The day seemed festive overall, with motorcades rolling throughout various constituencies with throngs of die-hard party backers shaking cowbells and blasting music.
Both Prime Minister Minnis and Opposition Leader Philip 'Brave' Davis spent a part of the day in Grand Bahama after being nominated in their constituencies of Killarney and Cat Island respectively.
Check out some of the day's happenings: