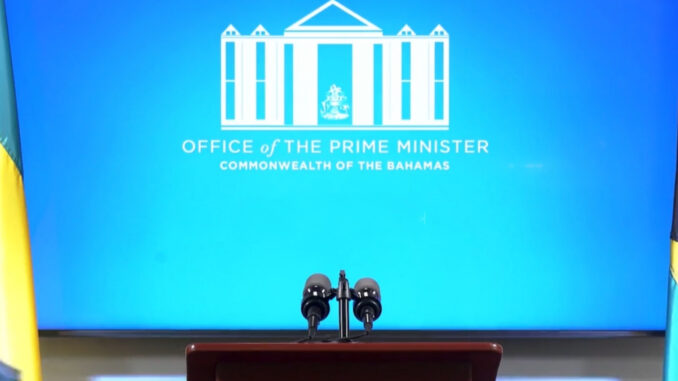 The Davis Administration is facing renewed scrutiny of its relationship with the media after members of the press corp were kept at arm's length outside the Office of the Prime Minister ahead of last week's Cabinet Meeting.
What Happened: As reported by The Tribune, Royal Bahamas Defense Force officers guarding the OPM's offices kept the press at bay with orange cones. Media personnel waited in the parking lot, hoping to interview government ministers.
Why It Matters: More recently, Cabinet Meetings were held at the Tradewinds Building on Bay Street, allowing journalists encamped near the entrance access to Cabinet Ministers. The latter willingly answered questions posed by the media on their way into the building.
According to Press Secretary Clint Watson, moving forward the media will be allowed to use the Press Briefing Room to interview ministers but would have to request interviews in advance. He also spoke of confidentially concerns around persons who may visit the OPM.
In the wake of the controversy around last week's press blockage, Prime Minister Davis insisted the change in protocol was his administration's way of adding structure to the government's media interactions, and a way to avoid "gotcha moments." Davis also cited security protocols as a reason media were not allowed access to ministers.
The Response: While some have hailed the move to add structure to government/media exchanges, many have pointed to the incident as an ongoing problem the Davis administration faces in being open to scrutiny.
The weekly press briefings have been highly choreographed events, with the Press Team offering select ministers to answer questions while ministers involved in the more newsworthy current events are kept out of sight.
Deputy Prime Minister Chester Cooper was the only cabinet minister who fielded media questions at last week's debacle at the Office of the Prime Minister.