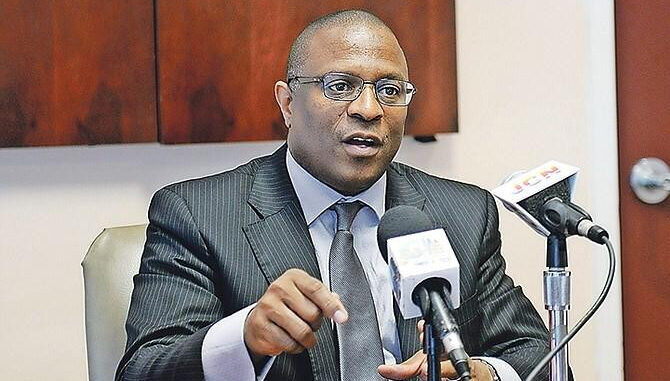 In response to Prime Minister Davis' national address Tuesday night, Opposition Leader Michael Pintard insists that the Davis administration has not done the required work.
"One year later, the Progressive Liberal Party reflects on its time in office…many Bahamians recognize that they have often not governed, but have engaged in a tremendous amount of public relations stunts."
Pintard went on to say the Davis administration "have spent a significant amount of time focused on ceremonies and receptions. Unfortunately, [they have] traveled globally in larger delegations than are necessary.
"Unfortunately [they] have often not done the heavy lifting required to address some age-old challenges in our country.
"Tonight, as I listen to the Prime Minister, unfortunately, much of what he projects that he wishes to accomplish requires that in this national economy, this government must tighten its belt and set appropriate priorities for the Bahamian people," he added.
Pintard also knocked the Davis administration on its perceived lack of transparency, insisting it is needed for rating agencies to take the government seriously.
According to Pintard, the Davis administration has not shown it's moving effectively to sell the Our Lucaya hotel in Freeport.
The Opposition leader added that there is no clear sense of the government's direction on the new Grand Bahama airport.
How the government "manages energy is critical," Pintard insisted.
Last week, BPL announced shocking rate hikes for consumers.