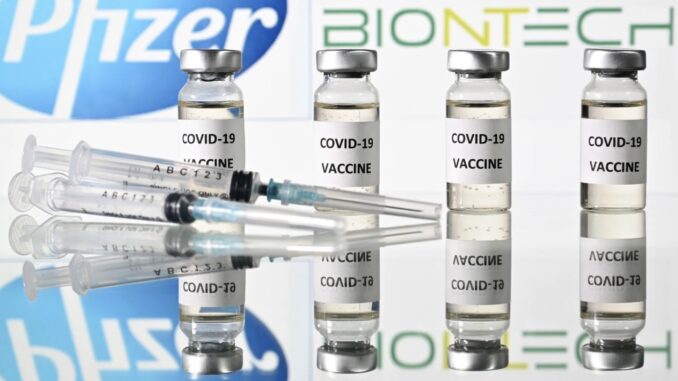 The US Food and Drug administration has approved the first Covid-19 vaccine.
According to the FDA:
"The vaccine has been known as the Pfizer-BioNTech COVID-19 Vaccine, and will now be marketed as Comirnaty (koe-mir'-na-tee), for the prevention of COVID-19 disease in individuals 16 years of age and older. The vaccine also continues to be available under emergency use authorization (EUA), including for individuals 12 through 15 years of age and for the administration of a third dose in certain immunocompromised individuals."

fda.gov
Earlier this month, The Bahamas received its first doses of Pfizer's vaccine.
On Aug 12, the United States delivered 128,700 doses to the Ministry of Health, the first tranche of nearly 400k doses donated to this country by the Biden administration. The US also donated four ultra-low temperature (ULT) freezers required to store and distribute the Pfizer vaccine.
The FDA approval comes while the country continues to struggle against the virus, with both major New Providence hospitals – Doctors Hospital and Princess Margaret – at maximum capacity. It is hoped that the move from emergency use authorization (EUA) to full approval will help nudge undecideds to get the jab.
Last night, Prime Minister Dr. Hubert Minnis addressed the nation, advising all Bahamians to get vaccinated as quickly as possible. According to Dr. Minnis, "you do not have time to keep researching. You need to come forward now to get the life-saving protection that vaccination gives!"