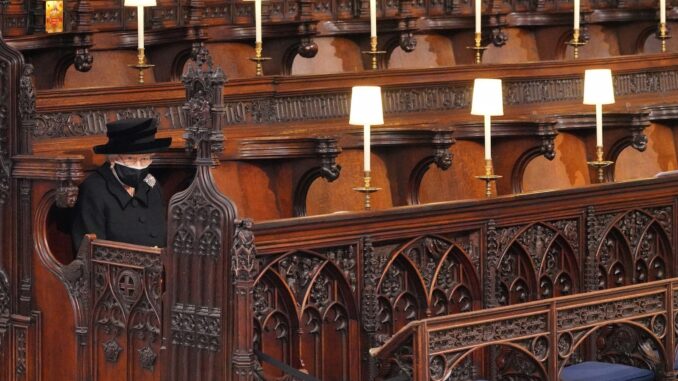 The funeral service was held today in Windsor, England for the late Duke of Edinburgh, Prince Philip. He passed away on April 9 at age 99.
Her Majesty Queen Elizabeth II was joined by around 30 close members of the Royal Family as she said a final farewell to her husband of 73 years. All of the Duke's children, along with his grandchildren, many of their spouses, and other relatives were present at the ceremony held in St. George's Chapel.
The Duke of Edinburgh was interred in the Royal Vault of St George's Chapel, however, this will not be his final resting place. When the Queen dies, Prince Philip will be transferred to the church's King George VI memorial chapel to lie alongside his wife.
The event was streamed around the world on the Royal Family's YouTube channel, the BBC, and several global news outlets.