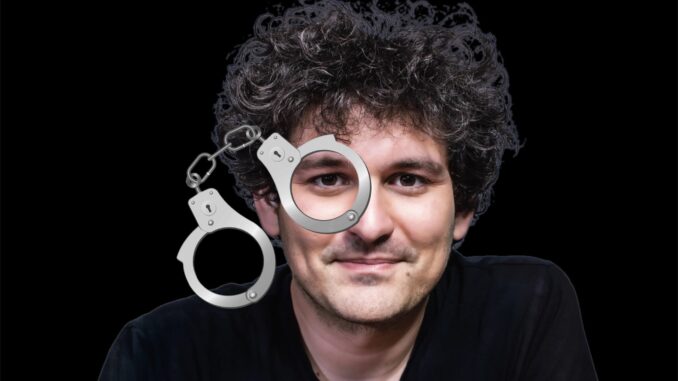 Bahamian authorities finally arrested disgraced crypto CEO Sam Bankman- Fried (SBF) today.
According to a press release by Attorney General Ryan Pinder, SBF was taken into custody "as a result of the notification received and the material provided therewith, it was deemed appropriate for the Attorney General to seek SBF's arrest and hold him in custody pursuant to our nation's Extradition Act."
However, U.S. Attorney Damian Williams, with the Southern District of New York (SDNY), painted a clearer picture, saying in an official tweet that "Bahamian authorities arrested Samuel Bankman-Fried at the request of the U.S. Government, based on a sealed indictment filed by the SDNY."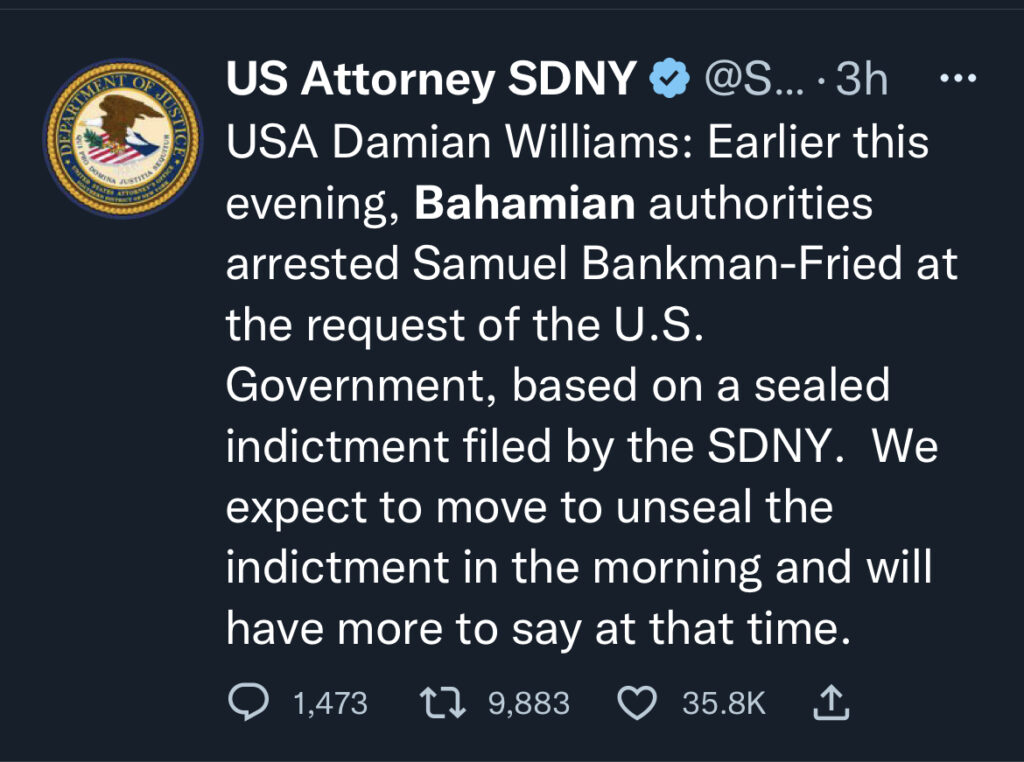 Bankman-Fried was scheduled to testify before the U.S. Congress on Dec. 13 but had opted out of live testimony, saying he was concerned about security and was "overbooked."
All evening, the news of SBF's arrest trended on Twitter and other social media.
Earlier last month, as news of the collapse of FTX spread, Prime Minister Davis had warned Bahamians to "tread carefully" when speaking of the disgraced former crypto billionaire. During a national address in November, Attorney General Pinder had sought to offer a litany of excuses for FTX's failure.
Opposition Leader Michael Pintard continued to warn the government that silence on the FTX matter was detrimental to the country's financial services reputation. Numerous articles printed in international media had shone a bad light on the role played by the Securities Commission of The Bahamas in the wake of FTX's collapse.
Presently in Angola, Prime Minister Davis said, "The Bahamas and the United States have a shared interest in holding accountable all individuals associated with FTX who may have betrayed the public trust and broken the law.
"While the United States is pursuing criminal charges against SBF individually, The Bahamas will continue its own regulatory and criminal investigations into the collapse of FTX, with the continued cooperation of its law enforcement and regulatory partners in the United States and elsewhere," said Davis.
FTX Digital Markets nor SBF have been charged this country.
The Joint Provisional Liquidators appointed by the Supreme Court of The Bahamas recently revealed that they faced a month-long block on access to the company's records, "frustrating" their efforts to secure and protect assets."
The SDNY will move to unseal the indictment in the morning of Dec 13, 2022, and will have more to say at that time.

Follow The Nassauvian for more Big News.