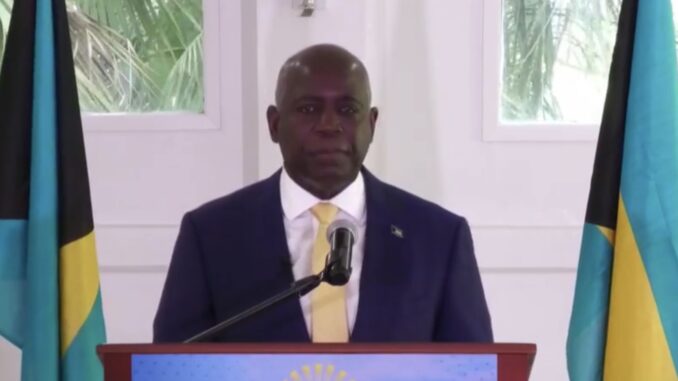 Progressive Liberal Party leader, Philip 'Brave' Davis, along with deputy leader, Chester Cooper, unveiled the party's economic blueprint for the country should they win the next General Election.
Here's what you need to know about their fiscal priorities, plans, and promises.
The Big Picture:
-There will be an assessment period of 2-3 days upon the party winning the government. (*Later adjusted to around '15 days' by Cooper)
-Revenue increases will be priority
-High end properties will be the focus of property taxes
-Rapid movement to secure revenue from international overflights
-Rapid movement to secure revenue from carbon credits
-Fast track foreign and domestic projects that will yield high revenue for treasury
On Covid-19:
-Free testing
-Strengthen isolation protocols
-Free vaccines
On VAT:
-Reduce VAT to 10%
-Reassess after 1 year
On Food Assistance:
-Increase allowance amount (amount not specified)
-Introduce pre-paid debit cards for use anywhere that accepts them
On Housing:
-Increase funding to Social Services for rental assistance
-Offer rental assistance (amount not specified)
-Offer mortgage subsidies for most needy (amount not specified)
On Minimum Wage:
-Move toward $250 per week minimum wage
On Energy Security:
-Meet 30% renewables by 2030
On Sovereign Wealth Fund:
-Will establish sovereign wealth fund for natural resources
On Technologies:
-30% renewables by 2030
-Invest in workspace hubs (shared office spaces)
-Invest in marine biotech
-Invest in clean tech renewable energy
On Colour Economies:
Orange
-Inroduce school of visual, recording, & performing arts
-Make Junkanoo world-famous
-Establish export industry for Bahamian music
-Host world-class cultural events
-Host international sports leagues
-More support for athletes
-Make sloop-sailing National Sport
Blue
-Focus on fishing, marine biotech, and aquaculture
Green
-Focus on food security
-Establish cannabis-for-export industry
-Expand salt production
-Cut and fell pine forest for lumber production for domestic construction
-Invest in clean tech renewables
Also mentioned:
-VAT decrease expected to add $200 million in spending to economy
-Expects projects currently in the pipeline to generate revenue
-Will invest $250M in business development over 5 years.
Important to remember:
According to Cooper, "everything is on the table."