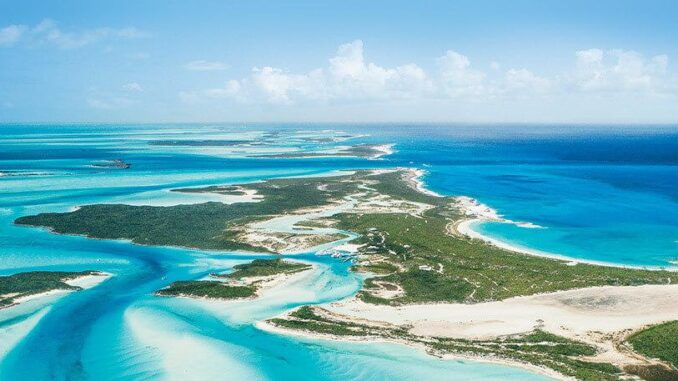 Hi,
We know it's been a while since you've heard from us. What have we been up to? Honestly, working hard as professionals, caring for families, and growing up (just a little bit more).
Since we have been on hiatus, a lot has happened in our country, and we have been here with you to experience it all. Now that we're past hurricane Dorian, and slowly getting through Covid-19, we thought that now, more than ever, Bahamians need to have a voice in the future road we will trod, together.
So we are back. The Nassauvian is back. For good this time. All the kinks have been worked out and our team is more dedicated than ever to bring you news, politics, entertainment, and opinions that actually matter. We are a dedicated team of Bahamians who want to see our country grow, for the betterment of us all.
Our vision for our country has not changed. What do we want to see?
A nation of can-do, and will do people! A productive people who understand and believe in the value of a hard day's work and no longer subscribes to or indulges in the spirit of laziness.
A nation that no longer rewards mediocrity and criminality; but a country that rewards excellence and integrity.
A nation that's about who YOU are, and what YOU have done, and no longer about who you know and who 'mommy and daddy' are.
A nation where all citizens get an equal opportunity to thrive and be the best person they can be.
A nation where those who choose to break our laws at every level will no longer be given shelter and allowed to operate without consequence.
A nation of people who want to live well, who want to enjoy the blessings of this land that God has bestowed upon us. We need to become people who understand the importance of keeping these God-given resources safe for us now and in the future for our children.
A nation where the majority will no longer live as economically enslaved people to a select few.
A nation where everyone must pay (and will pay) their fair share. No longer will only the few benefit from the masses who struggle to make ends meet every day of their lives.
A nation of leaders that represent the very best of us and not the worst. Leadership that is not petty, fearful, or corrupt. We must insist on leadership that has a heart for the people and has the knowledge, experience, vision, and courage to progress this nation to a level that I know, you know, it can, and must, achieve.
A nation that protects its most vulnerable, our children and elderly, from those who wish to do them harm. People who have compassion for the animals that share this land with us; and know to treat them free of cruelty and neglect. A nation where 'democracy' is not just lip service, but a country where democracy permeates through the fabric of everything we do, and people who speak the truth are no longer fearful of retaliation or victimization from those who hold power to do so.
A people that knows its history and celebrates its heritage. Knowing that where we came from does not limit our future's potential, but with understanding and learning from our past we can move forward in faith with a strong belief that tomorrow can be better for all Bahamians if we choose to embrace change.
A nation of equality in every sense of the word; where being a woman or being a 'poor' Bahamian does not put you at a disadvantage in your own country.
A nation where those who sit in an unearned position of privilege at the expense of others understand that is a hindrance to the country's overall advancement and well-being. Therefore minds and behaviors must change so that it comes to an end.
A nation where the quality of education is world-class because we understand that educating our youth is the only way to secure our people's future. That the only way to overcome the injustices prevalent today is for all Bahamians to have access to a world-class educational system rooted in excellence and integrity.
A nation of people who stand on the principles of our Lord and Savior Jesus Christ and go from strength to strength as we move forward together.
Can you envision it?

Can you envision it, for our nation?

We still can. That's why The Nassauvian is back.