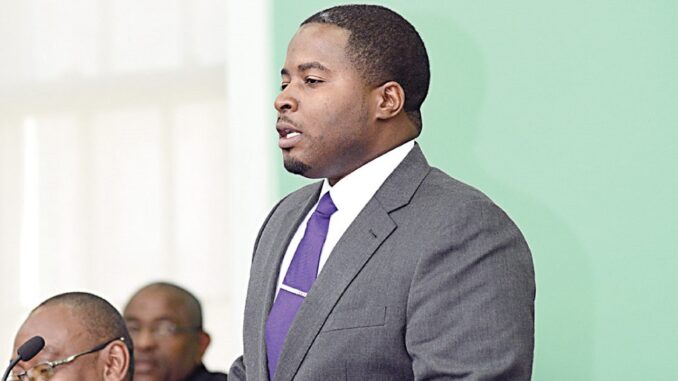 Water and Sewerage Corporation (WSC) executive chairman Adrian Gibson has refuted allegations that a company purportedly "owned" by his fiancee was the recipient of lucrative contracts.
In a letter released today, the incumbent Long Island Member of Parliament detailed what he called an effort for transparency in dealing with a "rogue contractor" that became the basis of the "lies, innuendos, and doctored documents" used to launch "false allegations" made against him.
The corruption claims came after Island Luck TV's (ILTV) Eyewitness News questioned Mr. Gibson late last week based on what are being described as "leaked, falsified, and misidentified" documents. The station's reporting identified Mr. Gibson's fiancee as attorney Alexandria Mackey, and the company that received the contracts as Elite Maintenance.
The Corporation's general manager, Elwood Donaldson, also rubbished the accusations levelled against Mr. Gibson and Ms. Mackey, calling them "simply false." The GM reiterated the corporation's contract process as "transparent, arduous, [and requiring] multiple levels of due-diligence and sign-offs."
Mr. Donaldson referenced the breach of WSC's confidential files, and called the deliberate data leak "unbecoming, totally unprofessional, and illegal." An immediate investigation to address the breaches at the Corporation will be undertaken, according to Mr. Donaldson.
See the letter issued by WSC Executive Chairman Adrian Gibson:
Also, letter issued by Corporation General Manager, Elwood Donaldson: